Sisijoke.com – A shabby chic kitchen design can be incredibly elegant. The aesthetics of a shabby style kitchen meld the old and new in a beautiful blend. You can incorporate French panache or coastal charm into your kitchen decor. Or you can incorporate classic farmhouse and cottage themes. The beauty of shabby chic is that it absorbs a variety of vibrant variants as time passes. This style can be applied to any room, including your kitchen.
Tricks to Add a Little Shabby Chic to the Kitchen
To add a little shabby chic to your kitchen, consider using vintage pieces. Many shabby-chic kitchens feature vintage mint-green drawers, and a white cabinet over the kitchen counter or cooker. A white wall can help the room appear larger. Another characteristic of shabby chic decor is the use of linen fabric in cushions, tablecloths, and drapes. Linen is light and easy to clean.
While you're at it, play with the walls. Soft pastel colours like powder blue or soft pink will work well in a shabby chic kitchen. Wallpaper with floral patterns also looks good. And for the walls, consider painting one wall mint green or beige. You can even include some artwork on these walls. You can also offset a shabby chic kitchen design by using industrial elements like a light gray countertop.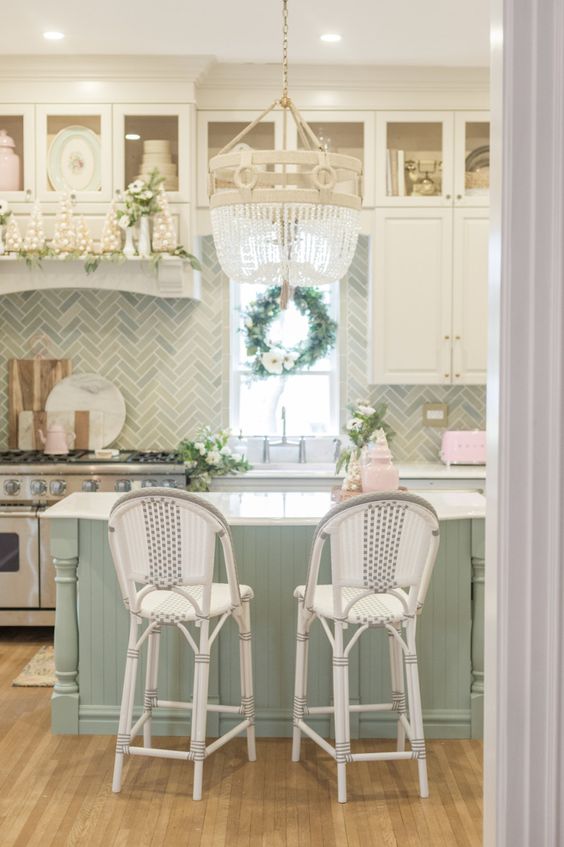 Incorporating several different elements will help you create a comfortable, welcoming atmosphere. The pieces do not need to match perfectly, but you can still find a small item that accentuates the overall design of the space. If you combine a few different items, you can create a unique ambiance that has a touch of romance. So, you'll love the results! Just make sure to add your own personal touches to the shabby chic look!
Looking for a Small Shabby Chic Kitchen
If you're looking for a small shabby chic kitchen, then a rustic wood table with floral leaves makes an attractive addition. A mint green kettle and pink toaster also give the room a retro feel. Another feature of the shabby chic kitchen design is the cabinet for storage of utensils. If your cabinet has an open drawer, you can easily access it and access the utensil drawer.
Incorporating galvanized metal pitchers is a great way to make a kitchen more functional and decorative. Galvanized metal pitchers can be used for vases or as utensil holders. Be sure to line them with plastic cylinders to prevent water damage. There are many other ways to make your kitchen look shabby chic, so make sure you choose the right combination for your home!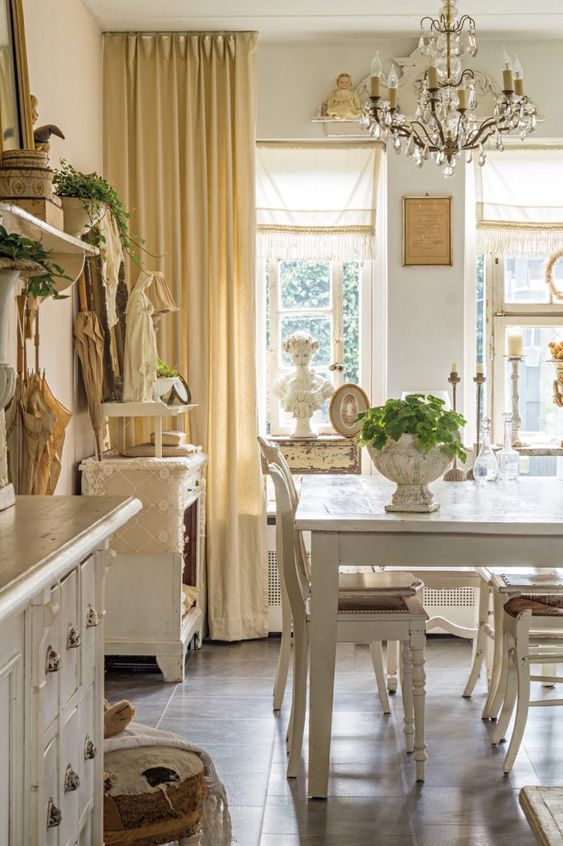 Using vintage chandeliers in the ceiling and floral ceramic tile as decoration brings color into the space. A large chandelier with crystal details adds drama to the room. A shabby chic kitchen is also light and airy, thanks to its white backdrop. It is made more spacious by pinkish utensils and appliances. It also has a recessed ceiling light that adds a charming touch. These are just a few examples of shabby chic kitchen design ideas to get you started.
Easy Ways to Install Wooden Desk White Cabinet
For example, you can pair a white cabinet with a rustic-looking wooden counter with a wood sink. Shabby chic has rustic charm and is a sweet escape. You can combine old and new to create a charming ambiance. This style is also ideal for small kitchens because of its versatility. By incorporating a large variety of vintage pieces, a shabby chic kitchen will be an inviting space for your family.
The fabric used in shabby-chic design can be made of cotton or linen. They are typically white or pastel colors, but may include creams and other earth-tones. You can also include vintage floral patterns in fabrics such as kitchen curtains and chair and island stool seats. You can also incorporate pendant or vintage chandeliers over the island. This type of style is easy to achieve and you can even recreate it yourself if you're not a home decorator.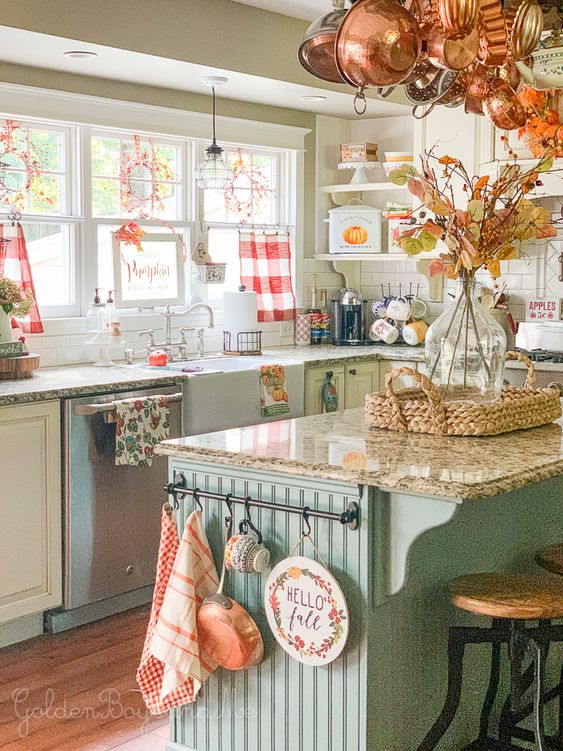 Vintage signs, antiques, and repurposed objects are great accents for a shabby-chic kitchen. You can even use a quote as your kitchen decor. Wooden signs look especially beautiful in a shabby-chic kitchen. Another popular shabby-chic design is to use a table with a rustic look. Another popular choice is to use distressed wood. A ceramic farmhouse sink can also add a vintage feel. A white or off-white ceramic sink works best. We are happy to receive guest post submissions from you.