Sisijoke.com – The centerpiece of your vintage home office is its furniture. Choose vintage office furniture that fits your needs and the era you are trying to recreate. Decorate with artwork, a globe, and printed curtains or rugs. You may also consider adding retro lighting fixtures to the room. The final touches will add to the vintage effect. The vintage home office is sure to be a work of art. Read on for some tips to make it the perfect vintage home office.
Combining Style and Function of Vintage Furniture
Choose pieces that blend style and function. For instance, a midcentury modern room divider with shelves and hidden storage space in the bottom cabinet can be transformed into an office. Repurposing items will also allow you to incorporate vintage furniture design without sacrificing style. For example, a beautiful ashtray by Ettore Sottass could be repurposed as a space for a cell phone charger.
You can also mix vintage furniture with modern interior ideas to create a more stylish and sophisticated home office. If you have a small space, a modern design office desk with sleek legs and a comfortable chair will work well in a small space. Add a few paintings to the walls to fill up the space and add character to the room. Adding vintage furniture will transform your home office into a sophisticated workspace. Once you've got the perfect combination of styles, your home office will be an instant hit!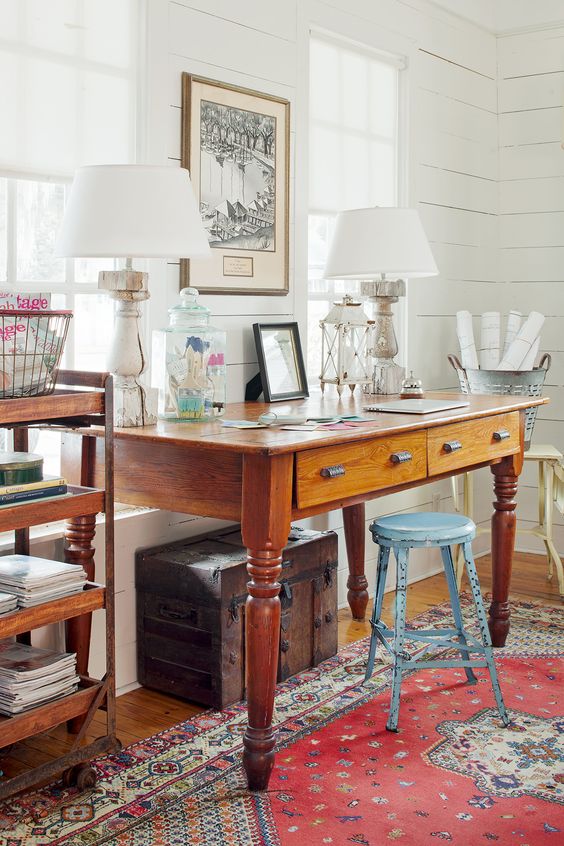 Many people today are working from home. It's important that their home office is comfortable, functional, and stylish. If you're doing virtual meetings or taking phone calls with clients, a vintage home office can give you the polished look you need to make your business successful. The style is also ideal for virtual meetings and other types of online calls. You'll love having the best-looking office in the neighborhood. When decorating a vintage home office, don't forget to incorporate the vintage elements you love most.
Adding Vintage Home Office Decoration
To add to your vintage home office decor, try adding a retro typewriter. Vintage typewriters and desks can make a great addition to a traditional home office design. The lines and shapes of these items make them the perfect place to think and work. You can even find a typewriter with a nice vintage style and decorate it with an elegant chapeau. You can use other items in the room to enhance the vintage look of the room.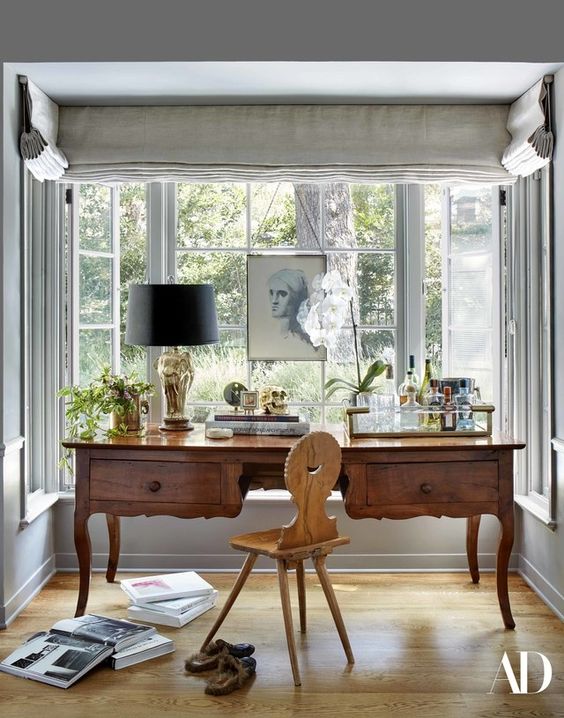 Antique bookcases are also a great way to add a vintage feel to your home office. Many of these pieces are made from beautiful materials and will serve as a perfect display for your vintage books. Some of the options include glazed bookcases, adjustable shelves, original castors, and moulded cornices. The bookcases are also the perfect place to display your antique books. If you're decorating an antique home office, make sure to invest in antique bookcases.
Matching a Table with a Comfortable Chair
Whether you're planning a larger or smaller space, you can use a vintage writing desk. These pieces can come with unique features, such as drop-leaf sides or extra storage space. You might even find a desk with drawers, if you need it for storage. And don't forget about comfort. You'll want to match your desk with comfortable vintage chairs, and that doesn't mean you have to sacrifice style to meet your needs.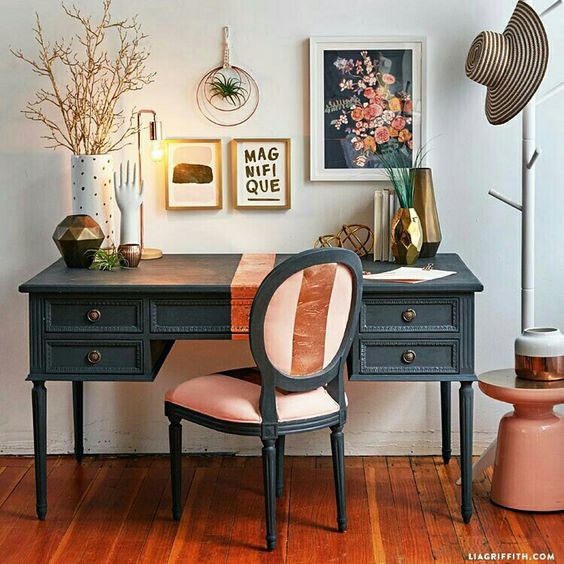 Mid-century modern furniture is also a great option for creating a vintage-style home office. Mid-century modern desks are functional and stylish. Some are made from steel and solid wood, making them a durable option. And if you're into bold contrasts, a vintage desk can be a great addition to a modern space. You can even go with an all-vintage space that incorporates retro-inspired artwork and refined lamps. We are happy to receive guest post submissions from you.