Sisijoke.com – If you have limited floor space, small bedroom shelf ideas are essential to save space and give your room a stylish and organized feel. If you are looking for unique bedroom shelf ideas that won't take up much space, consider DIY projects. DIY book shelves are a great way to utilize unused space while displaying your personal decor and books. You can create one with a drawer on top and a shelf below. You can also use the cubbies as bedside tables with a shelf below for a basket. You can even leave them open to create a spacious look.
Great Ways to Place Shelves in the Bedroom
Using shelving in the bedroom is a great way to maximize the space and showcase your favorite items. Instead of having shelving in the living room or kitchen, your bedroom should have some. Shelves can serve as a functional nightstand, storage space, or even a working area. In addition, they can also serve as a nest for your favorite decor items. Here are 10 great bedroom shelf ideas.
A pegboard is an excellent way to transform a boring wall into modular storage. You can install shelves, rails, and bins. You can even use rods underneath your shelves. And finally, if you want to make the space more functional, add some colorful woven storage baskets to the walls. These are not only stylish but can also contribute to your room's maximalist vibe. You'll be pleased with your new storage space.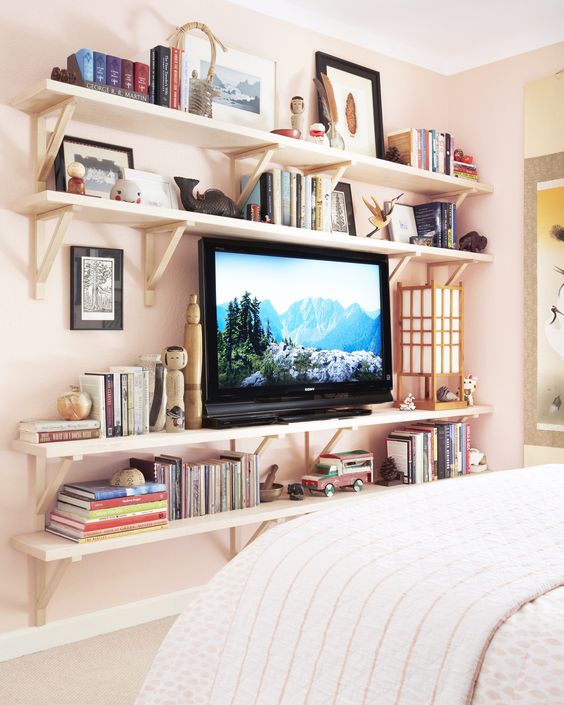 One of the simplest small bedroom shelf ideas is to use crates. Crates are versatile and can be used for storage purposes, such as holding extra blankets or clothing in the cooler months. You can even use crates for decorative purposes. Crates are also great for DIY projects and can be fitted together to create a mini library or display space. Wall-mounted desks are another great option. These can save floor space and create a functional space in the bedroom.
Ideas for Making a Small Bedroom
Another idea that works well in small bedrooms is a storage bench. A storage bench is an attractive bin outside a closet. It can be used to store many items, from office supplies to shoes and sports equipment. Plus, it can provide you with comfortable seating, too. If you are on a budget, consider purchasing a wicker storage bench. It's an excellent storage option and will make your bedroom look stylish and functional.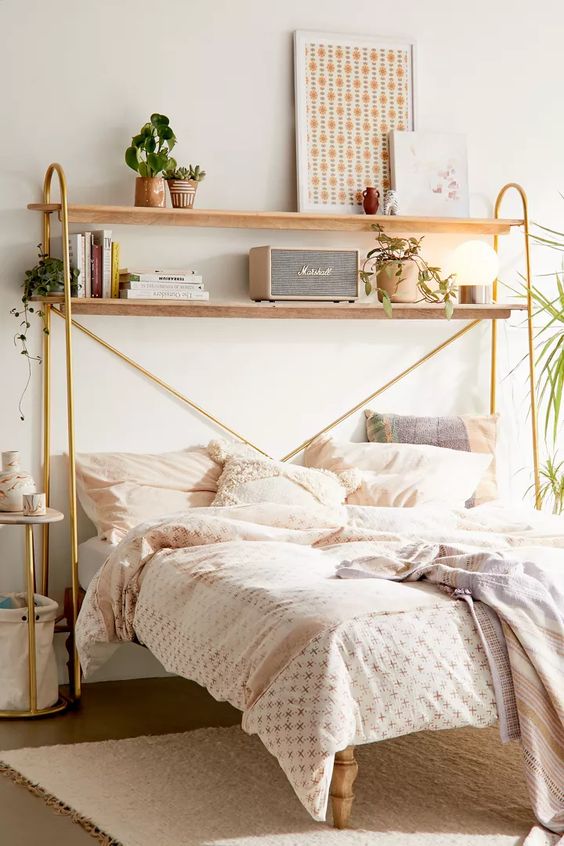 If you have limited space, you can also use floating shelves to create a convenient bookshelf. They are a great option for small bedrooms and fit neatly in corners. You can find them on Amazon for a wide variety of prices and styles. You can even install floating shelves close to the ceiling to maximize the space and length of the room. You can also use a corner shelf as a place to display decor or a book collection.
The Best Ways to Maximize The Space in Bedroom
One of the best ways to maximize the space in your bedroom is to create a storage headboard. These can be placed on either side of the bed, and can help save space. A headboard with built-in storage can also be used to store bedside items, like an alarm clock. It's a good idea to consider purchasing a headboard, too. The space you save will be worth it. If you don't have the extra cash to purchase one, consider making one yourself.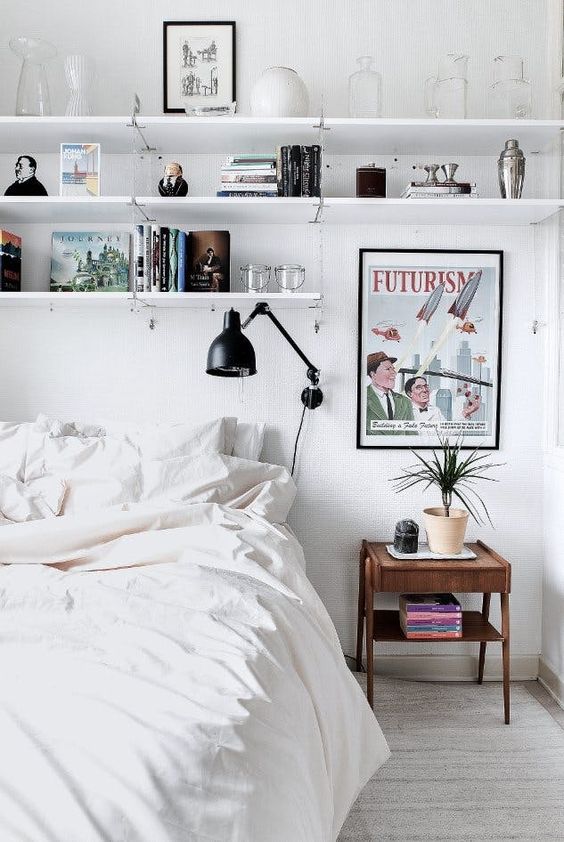 A multi-purpose ladder can be mounted above your bed. You can use it to store jewelry, books, magazines, or even hang a sleep mask. A bamboo towel rack can also be used as a floating shelf. This is a great option for saving space and can be used to display decor. A small bedroom shelf can save a lot of space, so make sure to choose one that works best for you and your family. There is no one size fits all.