Sisijoke.com – The vintage look is popular with many people who love old relics. It is a great way to incorporate retro touches into your kitchen without spending a fortune. Use vintage items as the basis for your decor, such as ceramic pots and pans, and heirloom china. You can use a retro theme throughout your home, including the appliances, furniture, and textiles. You can also repurpose crates into shelves or cabinets.
Tips to Make a Vintage Kitchen Look Attractive
Antique ship lights can be used as a chandelier, and you can find a shrimper's rope accented countertop edge. A beaded board adds a little extra charm to a vintage kitchen. Warm wood, dusty green, and crisp white will go well together, and a retro iron chandelier will be a focal point. The floors can be a modern version of antique wide-plank floors. Choose the right combination of finishes and materials to add character to your vintage kitchen.
You can easily create a vintage-inspired kitchen with key finds and a splash of playfulness. While there is no specific formula for creating a vintage kitchen, one thing is certain: the walls are always white. Throughout history, the use of white allowed artistry to speak. You can use tiles to cover the whole wall or just the lower third. In addition to tile, you can also add contrasting boards for extra decoration. Moreover, you can get a new refrigerator fashioned to look like an antique.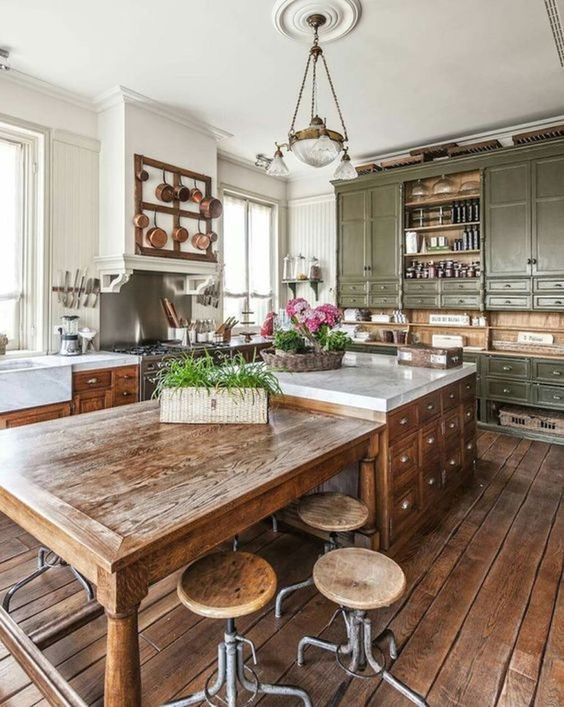 A range cooker is essential in any vintage kitchen. Although vintage appliances are generally inefficient, they still offer a nostalgic feel. Buying restored versions has a few advantages. You can buy a range cooker with modern electrics and safety certifications. You can also get a cheaper option by picking a heritage-style cooker. These appliances have the signature enamelled exteriors and covered hot-plates. They will give your kitchen character and will suit the retro theme of your home.
Cozy Modern Vintage Kitchen
If you want to create a vintage kitchen with modern convenience, consider using a combination of traditional and modern elements. Reclaimed building materials, architectural elements, and vintage graphics will work well together. Incorporate tin details for visual interest, chip-painted boards can add an inexpensive backsplash, and antique symbols can add a touch of era-apt colors to a space. For a more classic look, opt for a classic color scheme.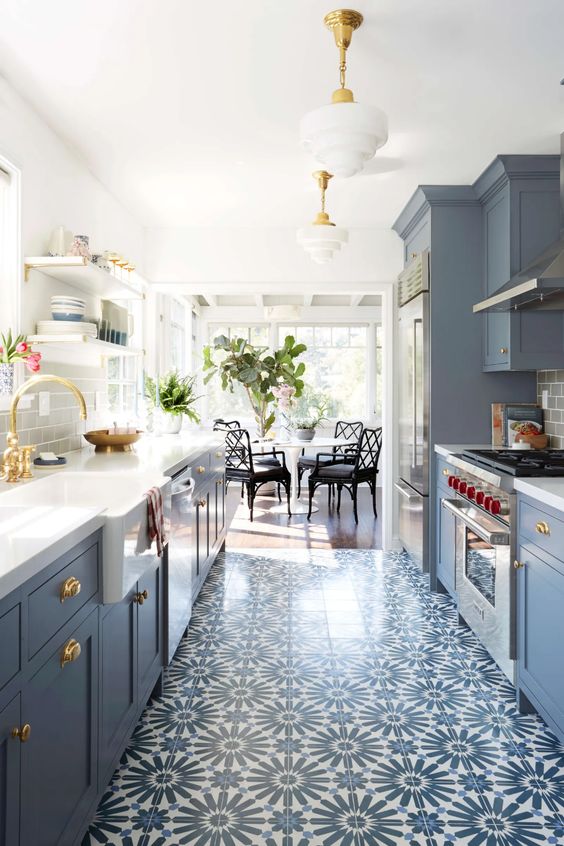 Incorporating vintage accessories into your kitchen is important. A retro-style refrigerator, dishwasher, or coffee machine will create a streamlined and classy look that will appeal to most people. By using antiques, you can also bring a sense of nostalgia into your kitchen. A beautiful retro-style kitchen can evoke happy memories from childhood. For a retro-style kitchen, you should opt for items that have a history. By using antique accessories, you can recreate an elegant old-fashioned look.
If you are decorating your kitchen with a vintage style, consider using terracotta flooring. Not only is it beautiful, it adds warmth and rich color. It evokes the Mediterranean look of old. Its rustic charm is also very attractive and brings a touch of authenticity to a vintage kitchen. It will make you feel nostalgic. You can use it to display beautiful treasures. This will also make your kitchen more functional.
Gives a Classic Feel to a Vintage Kitchen
You can also bring the vintage vibe into your kitchen by using different color schemes. A color scheme will make or break the look of your kitchen, so choose a bright, pastel color that fits with your existing decor. If you are decorating a vintage-styled room, it is important to make sure that it is both functional and beautiful. A bright white or other light pastel color is the best choice for a retro-style kitchen. This will not only add a touch of character to your space, but will also give it a more classic look.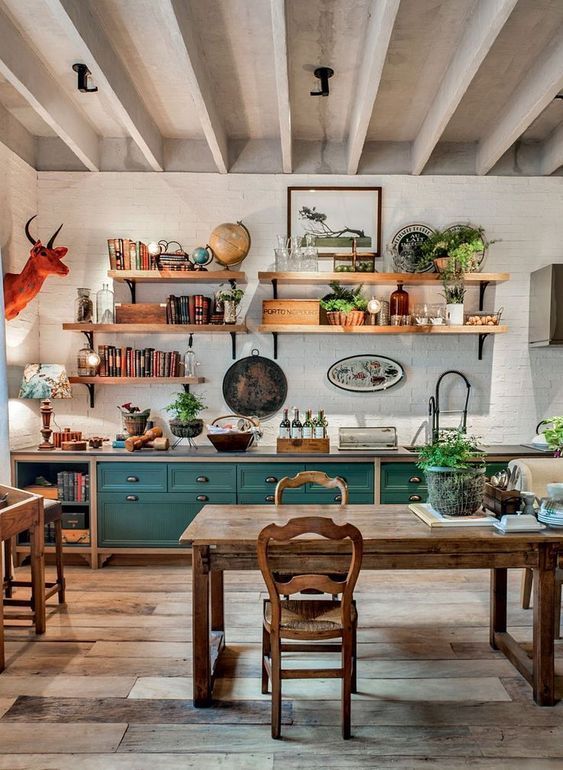 You can also use stained glass as a decorative accent. If you have a white space, you can use stained glass in place of paint. It will give a vintage look to your room and will add a touch of nostalgia. Whether you want a modern kitchen or a vintage one, you'll need to have the right style for your kitchen. Just make sure you have a good foundation for your new design. Once you've mastered the look of your vintage kitchen, you can move on to the next level.